Carers Awareness with Inspire Libraries
---
NCA delivered carer awareness training to around 180 library staff and over 20 key Adult Learning staff & tutors. That's staff across all 63 Inspire Libraries & Inspire Adult Learning areas in Nottinghamshire, who are now more Carer aware, and able to support & signpost Carers in a more proactive & understanding way.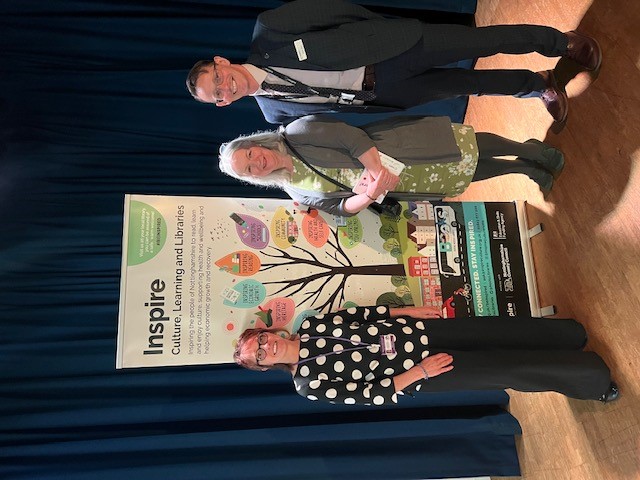 Quote from Fiona Littlewood (Principal Librarian):
'Inspire are delighted to be working with Nottinghamshire Carers Association and for their presentation at our library staff conference, which starts us on our journey to becoming a Carer Friendly organisation. For many of our staff and customers, this will be their lived experience, but we all benefit from having a deeper understanding of the issues involved. This knowledge will help us to provide a better and more tailored service to our communities. We look forward to exploring ways in which we can strengthen this partnership in the weeks and months to come'.